2022 29er World Championships in El Balís, Spain – Preview
by International 29er Classe Jul 31 21:39 UTC
July 31 – August 6, 2022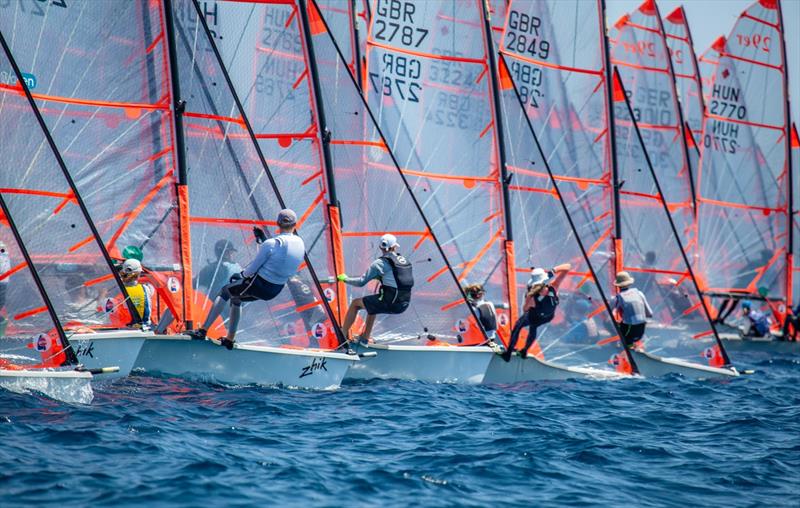 2022 29er World Championships in El Balís, Spain © Laura Carrau

The 29er World Championships will take place from July 31 to August 6 at Club Nàutic El Balís and are expected to welcome an unprecedented number of participants – 245 boats from 26 countries.
Spain will have 21 crews and among them the team formed by brothers Mateo and Simón Codoñer, who will defend their title of world champion won in their home club, RCN Valencia in 2021. In the women's category, Paula and Isabel Laiseca de Gran Canaria also know what it's like to stand on the podium of a World Championship event, after winning the bronze medal at Valencia 2021.
Among the international fleet, French team Hugo Revil and Karl Devaux, who won silver in the U17 category, will also be in Catalan waters alongside German competitors Carl Krause and Max Georgi, who were U17 bronze during the last round of the World Championship.
The president of Club Nàutic El Balís, Francisco Javier Ripoll, explains that "we are very pleased to once again host a world championship in our club. The whole team has been working with great enthusiasm for a year and a half on this project. , so that it is not only a great sporting event but also a great social and economic event for the territory". He adds that "the link between the town of Sant Andreu de Llavaneres and an event of these dimensions helps to focus and place Llavaneres on the world map".
Joan Mollerus, president of the 29er international class, is very enthusiastic about this championship: "We are delighted to see 245 teams on the course of the biggest 29er world championship in history. After two years of travel restrictions linked to the pandemic, we are very pleased to once again welcome teams from Australia, New Zealand and Hong Kong to the World Championship races!We are grateful to our hosts at El Balis, who provide excellent organisation, superb races and warm hospitality".
On the 29th and 30th of July the official measurement and recording was done and today, Sunday 31st, registrations will close and a practice run will take place with the official opening ceremony of the event at 7pm.
From August 1, the first races will take place, with the fleet divided into six groups. With three days of qualifying races – Monday to Wednesday – and three days of final races, the event will close on Saturday 6 August and the new World Champions will be crowned. A total of 18 races are scheduled (9 for the Qualifying Phase and 9 for the Final Phase).