'More than a white house' claims coastal identity
PLAYstudio's team of architects designed a residence in Spainthe coastal city of Alicante, reclaiming the local architectural identity. The "More Than White House 1" is the first of a series of bourgeois villas which attempt to overcome the paradox of immaculate white as a sterile symbol of popular architecture and luxurious houses on the coast. Interested in reproducing Spain's modern era design styles, the studio created this two-story white house in 1960s coastal typologies. From exposed structural grid to solid brick or latticework surfaces, this building opposes the importation of global architectural clichés, while contemporary with the front of the White Coast of the Mediterranean. Following the aesthetic reference that characterizes the area, the residence adopts the color white as its main feature, presenting it in various textures. Dissociating itself from identical cubic single-family homes, it claims to be "More than the White House".
structural grid in white bottoms the long swimming pool | all pictures of Luis Diaz Diaz
elaborate trellis patterns frame a 'white on white' landscape
One of the main limitations of the design was the investigation of a 25 m long swimming lane on the plot. Following the shape of the pool, the house forms around and above the water creating an L-shaped plan. The volume is formed on two floors, using the irregularities of the terrain to create interesting masses and disconcerting geometries . The transparency of the trellis along the structure establishes a communication between the interior and exterior areas. The visible grid is made of bricks assembling various intricate patterns in the studioplayful signing. The 'More Than White House' builds a strong identity in the Alicante coastal landscape, using matte brick surfaces, satin finish joinery and vitrified trellis. This project frames a "white on white" landscape of Mediterranean architecture.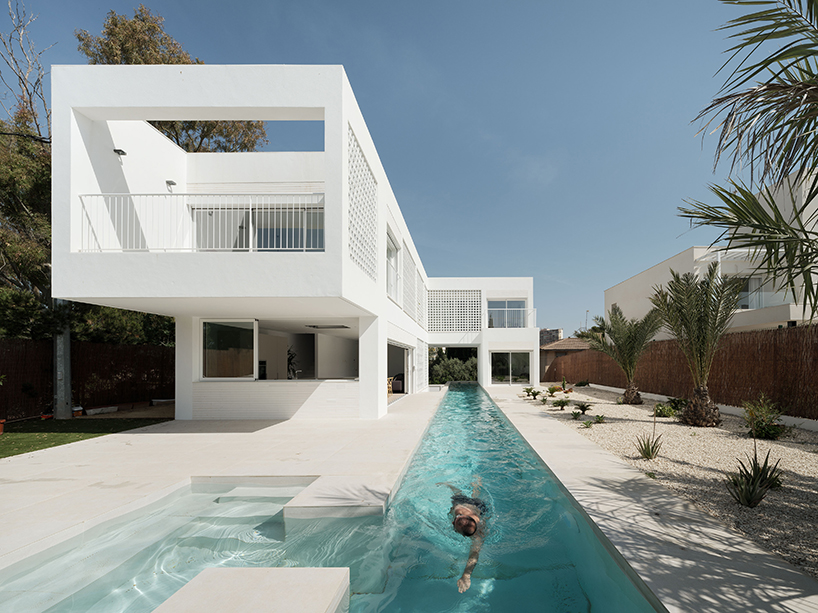 front view of L-shaped family house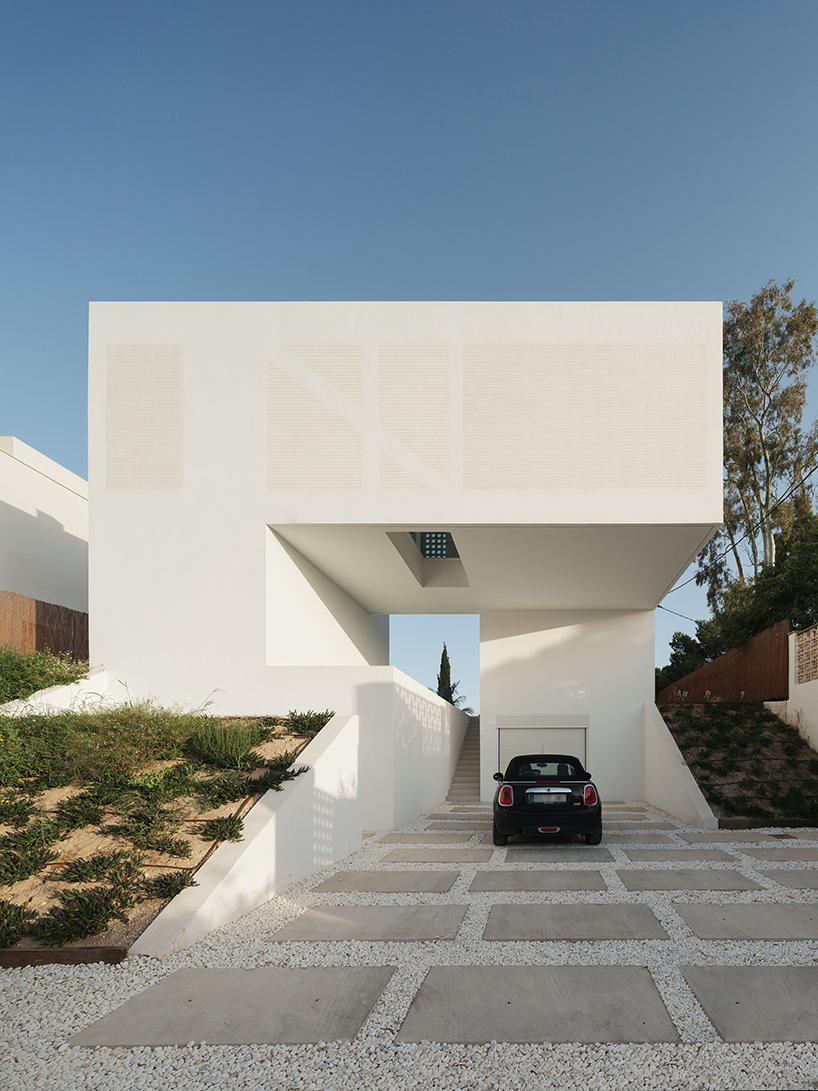 the interesting geometry of the entrance